Honor Our Fallen Veterans with These Memorial Day Audiobooks
May 26, 2016
Memorial Day is just around the corner. While enjoying the long weekend, it's also important to take time to remember the men and women in uniform who are honored by this holiday. The first Memorial Day was celebrated in 1868 to remember the soldiers who had died fighting the Civil War. We continue that tradition today, honoring all of the soldiers, sailors, airmen, and marines who gave their lives in the service of our country. This Memorial Day Weekend, while you're enjoying the vacation day, take some time to remember the people who gave the ultimate sacrifice for their country. From the Revolutionary War through Operation Iraqi Freedom, these audiobooks share stories from America's diverse military history. There's no better way to honor our fallen soldiers than by remembering the stories of their sacrifice. That's what Memorial Day is all about.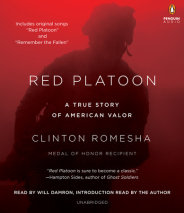 Red Platoon, by Clinton Romesha – On sale now
The only comprehensive, firsthand account of the thirteen hour firefight at the Battle of Keating by Medal of Honor recipient Clinton Romesha, for fans of Black Hawk Down by Mark Bowden and Lone Survivor by Marcus Luttrell.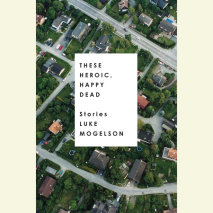 These Heroic, Happy Dead, by Luke Mogelson – On sale now
With his harrowing debut, Luke Mogelson provides an unsentimental, unflinching glimpse into the lives of those forever changed by war. Subtle links between these ten powerful stories magnify the consequences of combat for both soldiers and civilians, as the violence experienced abroad echoes through their lives in America.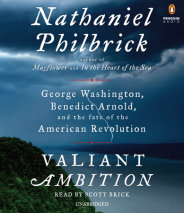 Valiant Ambition, by Nathaniel Philbrick – On sale now
In September 1776, the vulnerable Continental Army under an unsure George Washington (who had never commanded a large force in battle) evacuates New York after a devastating defeat by the British Army. Three weeks later, near the Canadian border, one of his favorite generals, Benedict Arnold, miraculously succeeds in postponing the British naval advance down Lake Champlain that might have ended the war. Four years later, as the book ends, Washington has vanquished his demons and Arnold has fled to the enemy after a foiled attempt to surrender the American fortress at West Point to the British. After four years of war, America is forced to realize that the real threat to its liberties might not come from without but from within.