It's the summer before senior year and the alluring Angel is ready to have fun. She's not like her best friend, Inggy, who has a steady boyfriend, good grades, and college plans. Angel isn't sure what she wants to do yet, but she has confidence and e...
Do you prefer the taste of red foods? Do you sleep under your bed? Do you read people's thoughts? Do you think you're a vampire? Svetlana Grimm does. And it's making her transition to sixth grade at Sunny Hill Middle School even mor...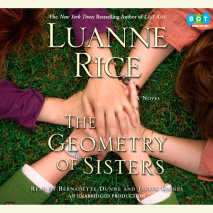 What is one sister without the other? Is it even possible to imagine?New York Times bestselling author Luanne Rice explores the complex emotional equations of love and loyalty that hold together three pairs of remarkable sisters. Here in the halls of...