"The world needs this book." —Brené Brown, Ph.D., New York Times bestselling author of Dare to Lead and Atlas of the HeartAn instant New York Times bestsellerAs featured in The Wall Street Journal and The Washington Post Name...
The instant New York Times Bestseller#1 Wall Street Journal Business BestsellerInstant Washington Post Bestseller"Brims with a surprising amount of insight and practical advice." --The Wall Street JournalDaniel H. Pink, the #1 bestselling author of D...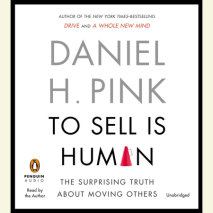 #1 New York Times Business Bestseller #1 Wall Street Journal Business Bestseller#1 Washington Post bestsellerFrom the bestselling author of Drive and A Whole New Mind comes a surprising--and...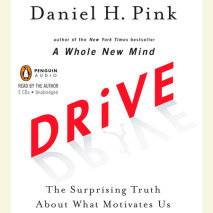 The New York Times bestseller that gives readers a paradigm-shattering new way to think about motivation from the author of When: The Scientific Secrets of Perfect Timing Most people believe that the best way to motivate is with rewards like money&md...