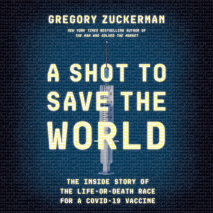 Longlisted for the FT/McKinsey Business Book of the Year Award The authoritative account of the race to produce the vaccines that are saving us all, from the #1 New York Times bestselling author of The Man Who Solved the MarketFew were ready whe...
The fight for freedom has sent Matt Drake to some of the world's most dangerous spots. This time the war is coming to his front door. Broad daylight on an Austin, Texas, street and DIA operative Matt Drake is fighting for his life against a highly tr...
After surviving a clandestine operation that went tragically wrong, Matt Drake escaped Syria with his life, but little else. Now, to save the life of another, he must return to Syria and confront his biggest failure in a debut thriller Lee Child cal...
Elegantly written and deeply grounded in personal experience—works by Oliver Sacks come to mind—Physical Intelligence gives us a clear, illuminating examination of the intricate, mutually responsive relationship between the mind and the b...