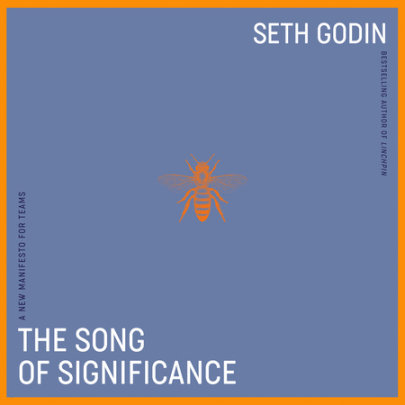 An urgent manifesto for teams and leaders facing unprecedented challenges, from the bestselling author of Linchpin and TribesWhat if we could create the best job someone ever had? What if we had that job?The workplace has undergone a massive shift. R...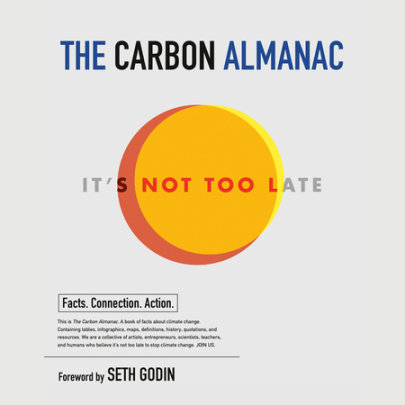 When it comes to the climate, we don't need more marketing or anxiety. We need established facts and a plan for collective action.The climate is the fundamental issue of our time, and now we face a critical decision. Whether to be optimistic or...
The cult classic that revolutionized marketing by teaching businesses that you're either remarkable or invisible. Few authors have had the kind of lasting impact and global reach that Seth Godin has had. In a series of now-classic books that h...
How to find the soft innovation that will make your product, service, school, church, or career worth talking about. We live in an era of too much noise, too much clutter, too many choices, and too much spam. And as Seth Godin's 200,000-copy bestsel...
From the bestselling author of Linchpin, Tribes, and The Dip comes an elegant little book that will inspire artists, writers, and entrepreneurs to stretch and commit to putting their best work out into the world.Creative work doesn't come with a guar...
#1 Wall Street Journal BestsellerInstant New York Times BestsellerA game-changing approach to marketing, sales, and advertising. Seth Godin has taught and inspired millions of entrepreneurs, marketers, leaders, and fans from all walks of life, v...
What are you afraid of?   The old rules: Play it safe. Stay in your comfort zone. Find an institution, a job, a set of rules to stick to. Keep your head down. Don't fly too close to the sun.   The new truth: It's better to be so...
There used to be two teams in every workplace: management and labor. Now there's a third team, the linchpins. These people invent, lead (regardless of title), connect others, make things happen, and create order out of chaos. They figure out wh...