Who is Allah? What does He ask of those who submit to His teachings? Pulitzer Prize-winner Jacke Miles gives us a deeply probing, revelatory portrait of the world's second largest, fastest-growing and perhaps most tragically misunderstood relig...
"In this thoughtful book, Ken Woodward offers us a memorable portrait of the past seven decades of American life and culture. From Reinhold Niebuhr to Billy Graham, from Abraham Heschel to the Dali Lama, from George W. Bush to Hillary Clinton, Woodwa...
Presenting Edgar Award-winning editor Otto Penzler's latest anthology, The Big Book of Sherlock Holmes Stories, the largest collection of Sherlockian tales ever assembled—now in a deluxe hardcover edition, perfect for the collector and gif...
Set in one day in 1632, The Anatomy Lesson is a stunning portrayal of Golden Age Amsterdam and a brilliantly imagined back-story to Rembrandt's first great work of art. Told from several points of view, ranging from a curio dealer who colle...
EARLY MORNING ON APRIL 15, 1912, the RMS Titanic, on her glorious maiden voyage from Southampton to New York, sank after striking an iceberg in the North Atlantic. Thus the ship declared to be unsinkable was lost in one of the most infamous tragedies...
The second immortal volume in this dark and fantastic series, Fangs is a scintillating and sinister collection of vampire stories and part of the now legendary Vampire Archives. Including Clive Barker, Anne Rice, Arthur Conan Doyle, and Many Many Mor...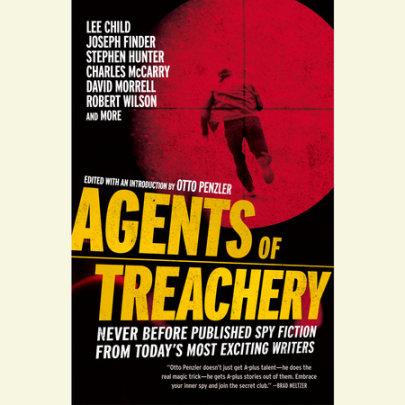 For the first time ever, legendary editor Otto Penzler has handpicked some of the most respected and bestselling thriller writers working today for a riveting collection of spy fiction. From first to last, this stellar collection signals mission acco...
You are about to travel to Edgecombe St. Mary, a small village in the English countryside filled with rolling hills, thatched cottages, and a cast of characters both hilariously original and as familiar as the members of your own family. Among them i...