From the award-winning author of The Every comes an endearing story of a dog who unwittingly becomes a hero to a park full of animals.Johannes, a free dog, lives in an urban park by the sea. His job is to be the Eyes—to see everything that happ...
#1 NEW YORK TIMES BESTSELLER • John Grisham is the acknowledged master of the legal thriller. In his first collection of novellas, law is a common thread, but America's favorite storyteller has several surprises in store. "...
The blistering story of a young man making his Broadway debut in Henry IV just as his marriage implodes—a "witty, wise, and heartfelt novel" (Washington Post) about art and love, fame and heartbreak from the acclaimed actor/wr...
A poignant masterpiece of wrenching personal expression from the author of On the Road and The Dharma BumsIn this 1962 novel, Kerouac's alter ego Jack Duluoz, overwhelmed by success and excess, gravitates back and forth between wild bi...
Jack Kerouac's classic novel about friendship, the search for meaning, and the allure of natureFirst published in 1958, a year after On the Road put the Beat Generation on the map, The Dharma Bums stands as one of Jack Kerouac's most powerful a...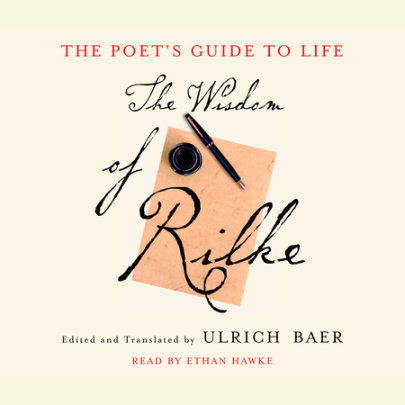 "You have to live life to the limit, not according to each day but by plumbing its depth."–RAINER MARIA RILKEIn this treasury of uncommon wisdom and spiritual insight, the best writings and personal philosophies of one of the t...