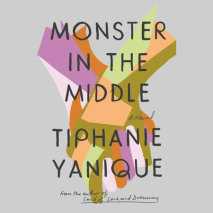 "Reveals on every page how love can persevere and take shape over time and space."—Boston Globe "One of the most inventive and talented stylists of her generation." —VultureFrom the award-winning author of Land o...
In the stunning follow-up to The Talk: Conversations About Race, Love & Truth, award-winning Black authors and artists come together to create a moving anthology collection celebrating Black love, Black creativity, Black resistance, and Black lif...
In the third book in the Nanette Hayes Mystery series, Nan finds a voodoo doll is bringing her some much needed luck...until the doll's maker is murdered and Nan is dragged into the investigation.Nanette is on the rocks. Heartbroken and alone, she fi...
From the #1 New York Times bestselling series comes the latest title in the Who HQ Now format for trending topics. It tells the history of a political and social movement that advocates for non-violent civil disobedience and protests against incident...
In the second installment of the Nanette Hayes Mystery series, Nan is on her way to Paris in search of a missing relative. . . but will she lose more than just her heart in the city of love?Nanette's life is finally getting back to normal when her mo...
The first book in the Nanette Hayes Mystery series introduces us to jazz-loving, street busker Nanette, whose love life leads her into some very hot water. Nan's day is not off to a good start. Her on-again, off-again relationship with Walter is off....
A groundbreaking exposé of racism in the American taxation system from a law professor and expert on tax policy"Important reading for those who want to understand how inequality is built into the bedrock of American society, and what a m...
"A moving story of abandonment, love, and survival against the odds."—Dr. Jane Goodall The heartbreaking and ultimately hopeful story of an abandoned polar bear cub named Nora and the humans working tirelessly to save her and h...