This is Oh, the Places You'll Never Go--the ultimate hilarious, cynical, but absolutely realistic view of a college graduate's future. And what he or she can or can't do about it."This commencement address will never be given, because graduation spea...
Originally drawn to the game by his father, Carl Hiaasen wisely quit golfing in 1973. But some ambitions refuse to die, and as the years–and memories of shanked 7-irons faded, it dawned on Carl that there might be one thing in life he could do ...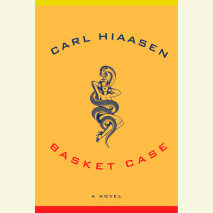 Once a hotshot investigative reporter, Jack Tagger now bangs out obituaries for a South Florida daily, "plotting to resurrect my newspaper career by yoking my byline to some famous stiff." Jimmy Stoma, the infamous front man of Jimmy and ...