"I'm always looking for a good thriller, and this just was perfect."--Nancy Pearl, NPR's Morning Edition"Opening this book is like arming a bomb--the suspense is relentless and the payoff is spectacular.  Lead character Alice Vega is sensa...
A perfect holiday gift.Shari Lapena's new thriller, AN UNWANTED GUEST, is available now!"Smart and suspenseful. . . you'll never see the ending coming." --PureWowIn this neighborhood, danger lies close to home. A domestic ...
NEW YORK TIMES BESTSELLER • The disappearance of a beautiful, charismatic mother leaves her family to piece together her secrets in this propulsive novel for fans of Big Little Lies—from the bestselling author of All We Ever Wanted Was Eve...
Enter the lush world of 1950s New York City, where a generation of aspiring models, secretaries, and editors live side by side in the glamorous Barbizon Hotel for Women while attempting to claw their way to fairy-tale success in this debut novel from...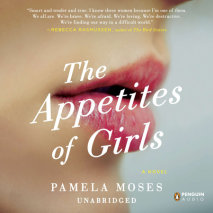 For the audience that made Commencement a New York Times bestseller comes a novel about women making their way in the world. Self-doubting Ruth is coddled by her immigrant mother, who uses food to soothe and control. Defiant Francesca believes h...
NEW YORK TIMES BESTSELLERJude Deveraux, the bestselling author of unforgettable romance, returns with a breathtaking first book in a fantastic new series—the Nantucket Brides trilogy. Set on the magical Massachusetts island, True Love intr...
From acclaimed novelist Kate Christensen, Blue Plate Special is a mouthwatering literary memoir about an unusual upbringing and the long, winding path to happiness."To taste fully is to live fully." For Kate Christensen, food and eating h...
Sometimes to find your life's true path, you have to stray outside the lines . . .Scarlet Santana is never happier than when creating fabulous fashions for women of all shapes and sizes. Now, after years of hard work, she finally has the chance to li...