The #1 bestselling author of World War Z returns with a horror tale that blurs the lines between human and beast, and asks, What are we capable of when we're cut off from society?"I wish we could elevate the national ...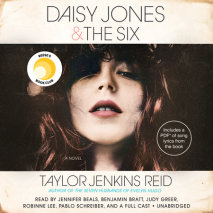 A gripping novel about the whirlwind rise of an iconic 1970s rock group and their beautiful lead singer, revealing the mystery behind their infamous breakup."I devoured Daisy Jones & The Six in a day, falling head over heels for i...
You know Judy Greer, right? Maybe from The Wedding Planner, 13 Going on 30, Carrie, Arrested Development, or The Descendants. Yes, you totally recognize her. And, odds are, you already feel like she's your friend. In her first book of essa...