Blasting clichéd career advice, the contrarian pundit and creator of Dilbert recounts the humorous ups and downs of his career, revealing the outsized role of luck in our lives and how best to play the system. Scott Adams has likely failed at...
The twenty-four stories that make up Blind Willow, Sleeping Woman generously express the incomparable Haruki Murakami's mastery of the form.Here are animated crows, a criminal monkey, and an ice man, as well as the dreams that shape us and the ...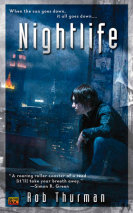 In New York, there's a troll under the Brooklyn Bridge, a boggle in Central Park, and a beautiful vampire in a penthouse on the Upper East Side. Of course, most humans are oblivious to this, but Cal Leandros is only half-human. His father's dark line...