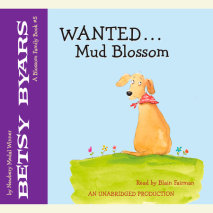 When Junior brings home the classroom hamster, Scooty, he decides to build the best hamster tunnel ever. But when Scooty goes missing, all evidence points to Mud. In the meantime, Mad Mary is missing, too–although Maggie and Ralphie find her ba...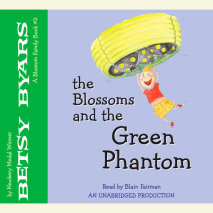 Junior Blossom has finally created the ultimate invention--the Green Phantom. It's big, black, Day-Glo green, and it's beautiful! All it needs is the secret ingredient.The whole family makes a promise to ensure that Junior's invention will be a succe...
For the Blossom family it's the best day of their lives -- and the worst. Maggie, out west with her mother, is about to become the newest Blossom on the rodeo circuit. And now that the rain has finally stopped,   Junior can at last visit hi...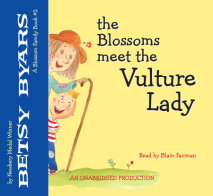 A dangerous coyote is surely no match for Junior Blossom. He sets out to build the best trap ever and win the big reward! However, Junior's inventions aren't exactly known for their success. A malfunction sets off a series of events that ...
When Junior Blossom wakes up in the hospital, his  last memory is of crouching on the barn roof with  cloth wings tied to his arms, and of Maggie and  Vern in the yard below, urging him to fly. That had  been j...