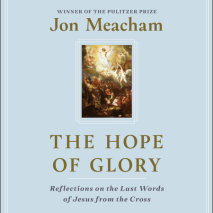 Pulitzer Prize–winning author Jon Meacham explores the seven last sayings of Jesus as recorded in the Gospels, combining rich historical and theological insights to reflect on the true heart of the Christian story. For Jon Meacham, as for belie...
NEW YORK TIMES BESTSELLER • A celebration of American history through the music that helped to shape a nation, by Pulitzer Prize winner Jon Meacham and music superstar Tim McGraw"Jon Meacham and Tim McGraw form an irresistible duo—co...
#1 NEW YORK TIMES BESTSELLER • Pulitzer Prize–winning author Jon Meacham helps us understand the present moment in American politics and life by looking back at critical times in our history when hope overcame division and fear.NAMED ONE O...
NAMED ONE OF THE BEST BOOKS OF THE YEAR BY The New York Times Book Review • The Washington Post • Entertainment Weekly • The Seattle Times • St. Louis Post-Dispatch • Bloomberg BusinessweekIn this magnificent biography, the P...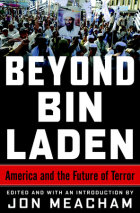 Osama bin Laden was the most wanted man in American history—an enemy who brought the United States what President George W. Bush called "a day of fire," and ushered in a new era of terrorism. It took a decade of blood and sacrifice,...