From the beloved bestselling author of Home Safe and The Year of Pleasures, comes a wonderful new novel about women and men reconnecting with one another—and themselves—at their fortieth high school reunion.

To each of the men and women in The Last Time I Saw You, this reunion means something different—a last opportunity to say something long left unsaid, an escape from the bleaker realities of everyday life, a means to save a marriage on the rocks, or an opportunity to bond with a slightly estranged daughter, if only over what her mother should wear.
In this new novel, beloved bestselling author Elizabeth Berg weaves a beautifully written and richly resonant story of a mother and daughter in emotional transit. Helen Ames–recently widowed, coping with loss and grief, unable to do the work that has always sustained her–is beginning to depend far too much on her twenty-seven-year-old daughter, Tessa, and is meddling in her life, offering unsolicited and unwelcome advice.
Exhilarating short stories of women breaking free from convention

Every now and then, right in the middle of an ordinary day, a woman rebels, kicks up her heels, and commits a small act of liberation.

What would you do, if you were going to break out and away.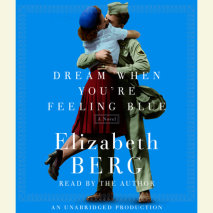 New York Times bestselling author Elizabeth Berg takes us to Chicago at the time of World War II in this wonderful story about three sisters, their lively Irish family, and the men they love.

As the novel opens, Kitty and Louise Heaney say good-bye to their boyfriends Julian and Michael, who are going to fight overseas.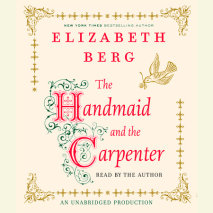 In this wonderful audio about love and trust, hope and belief, Elizabeth Berg, the bestselling author of We Are All Welcome Here and The Year of Pleasures, transports us to Nazareth in biblical times to reimagine the events of the classic Christmas story.