From the New York Times bestselling author of the Gabriel trilogy comes the hotly anticipated follow-up to The Raven, a sensual novel set in Florence featuring the dangerously intoxicating coupling of Raven and William…Raven Wood's vampy...
The New York Times bestselling author of The Submissive returns with a scintillating new tale about power, danger, and jaw-dropping passion....Nathaniel and Abby are struggling to navigate the challenging waters of their own relationship, when they g...
The author of the Gabriel's Inferno Trilogy reveals a beautiful yet deadly underworld where creatures of the night roam and Gabriel and Julianne become the target of a powerful but elusive enemy… Raven Wood spends her days at Florence̵...
From the author of the New York Times bestsellers Gabriel's Rapture and Gabriel's Inferno comes the epic conclusion to the captivating romantic trilogy.Professor Gabriel Emerson has left his position at the University of Toronto to embark...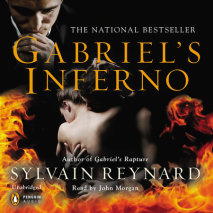 From New York Times bestselling author Sylvain Reynard comes the first novel in the Gabriel's Inferno series, a haunting, unforgettable tale of one man's salvation and one woman's sensual awakening—NOW A FILM FROM PASSIONFLIX!Enigma...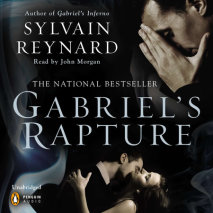 National bestselling author Sylvain Reynard continues the story of Gabriel and Julia, two lovers bound together by their darkest desires. But those very desires may destroy them . . . Professor Gabriel Emerson has embarked on a passionate, yet clande...