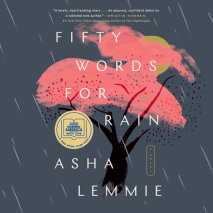 From debut author Asha Lemmie, a sweeping, heartrending coming-of-age novel about a young woman's quest for acceptance in post-World War II Japan.Kyoto, Japan, 1948. "Do not question. Do not fight. Do not resist."Such is eight-year-old No...
The story of how a girl born into slavery became an early leader in the civil rights movement and the most famous black female journalist in nineteenth-century America. Born into slavery in 1862, Ida Bell Wells was freed as a result of the Emancipati...
New York Times bestseller Eric Jerome Dickey revisits the scene of his holiday romp Naughty or Nice, featuring the McBroom sisters, whose romantic adventures make for a white (hot) Christmas. Readers first met the McBroom sisters in Eric Jerome ...
The explosive secret e-mails Hillary Clinton doesn't want you to read (Or maybe she does…She's crafty like that.) Remember that time Hillary Clinton admitted that she deleted thousands of e-mails from her ultra-secret personal...