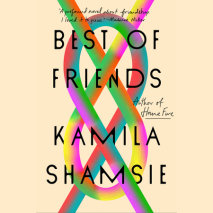 "A profound novel about friendship. I loved it to pieces." —Madeline Miller "A shining tour de force about a long friendship's respects, disrespects, loyalties and moralities." —Ali Smith From the acclai...
Set in the French countryside on an idyllic summer vacation, a delicious, tender novel about finding every bit of joy in life no matter what's thrown at usSick of his lies, cheating ways, and complete lack of interest in fatherhood, Jessica left her ...
An epic tale of adventure and intrigue, Daughter of the Empire is fantasy of the highest order by two of the most talented writers in the field today.Magic and murder engulf the realm of Kelewan.  Fierce warlords ignite a bitter b...
The world on the other side of the rift:  Kelewan, a land seething with political intrigue and deadly conspiracies.  Following the opulent panoply of Daughter Of The Empire and the dazzling pageantry of Servant Of The Empire comes...
"A sweeping drama unveiling a tale of love, hate and sacrifice against the panorama of an alien yet familiar society."--Publishers Weekly.



"Uncommonly satisfying."--Locus
"Ingenious… Builds to one of the most memorable final scenes I've read in a novel this century." —The New York Times WINNER OF THE 2018 WOMEN'S PRIZE FOR FICTION FINALIST FOR THE 2019 INTERNATIONAL DUBLIN LITERARY ...
The New York Times bestseller by the author of The Bone Clocks and Cloud Atlas | Named One of the Best Books of the Year by San Francisco Chronicle, NPR, Los Angeles Times, The Guardian, The Telegraph, National Post, BookPage, and ...