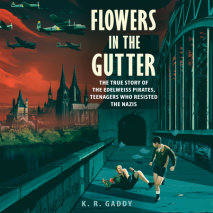 Photo-illustrated nonfiction, the story of the Edelweiss Pirates, a group of working-class teens who not only survived but resisted the Nazis by whatever means they could, even when they knew it could cost them their lives.Flowers in the Gutter is to...
First published in 1926, this book is Willa Cather's sparest and most dramatic novel, a dark and prescient portrait of a marriage that subverts our oldest notions about the nature of domestic happiness. As a young woman, Myra Henshawe gave up a fortu...
In a world beset by amassing forces of darkness, one organization—the Regional Office—and its coterie of super-powered female assassins protects the globe from annihilation. At its helm, the mysterious Oyemi and her oracles seek out new r...