This generations-spanning novel carries one extraordinary family to the brink of the Iranian Revolution--and marks the debut of a literary talent to watchAs a child living in his family's apple orchard, Ahmad Torkash-Vand treasures his great-great-gr...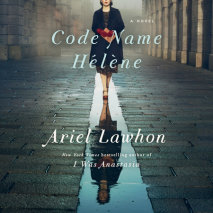 "Ariel Lawhon delivers in Code Name Hélène. This fully animated portrait of Nancy Wake... will fascinate readers of World War II history and thrill fans of fierce, brash, independent women, alike. A stark exploration of the remarkable d...
In their own words, immigrants recall their arrival in the United States. Includes brief biographies and facts about the Ellis Island Oral History Project.
A bracingly immediate memoir by a young man coming of age during the Syrian war, Brothers of the Gun is an intimate lens on the century's bloodiest conflict and a profound meditation on kinship, home, and freedom.   In 2011, Marwan Hisham ...
THE NEW YORK TIMES BESTSELLERThe explosive memoir of a Muslim American FBI agent fighting terror from the inside.It's no secret that federal agencies are waging a broad, global war against terror. But for the first time in this memoir, an activ...
NEW YORK TIMES BESTSELLER • Hailed by Anthony Bourdain as "heartbreaking, horrifying, poignant, and inspiring," 32 Yolks is the brave and affecting coming-of-age story about the making of a French chef, from the culinary icon behind ...