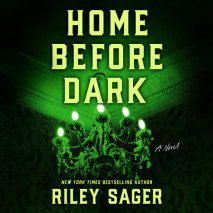 One of . . . Good Housekeeping's "35 Best Books to Add to Your Reading List ASAP" • Travel + Leisure's ""The 20 Most Anticipated Books of Summer 2020"In the latest thriller from New York Times ...
A dark, powerful, and subtly crafted novel that traces the intertwined fates of a CIA case officer and a young woman who is forced to confront her dead father's secret past--at once a gripping, immersive tale of duplicity and espionage, and a moving ...
From the widely praised author of the FBI Special Agent Ana Grey series and A Star for Mrs. Blake, this riveting epic drama follows the Kusek family from New York City to America's heartland, where they are caught up in the panic of McCarthyism, a sm...
From the New York Times bestselling author of The Guest Room comes a spine-tingling novel of lies, loss, and buried desire—the mesmerizing story of a wife and mother who vanishes from her bed late one night. When Annalee Ahlberg goes missing, h...
This mesmerizing original short story—a prequel to The Sleepwalker—from Chris Bohjalian, bestselling author of The Sandcastle Girls and The Guest Room, tells the tale of one strange summer when a pair of horses di...
Inside what life is really like for the new generation of professional cooks—a captivating tale of the make-or-break first year at a young chef's new restaurant.   For many young people, being a chef is as compelling a dream as being...
THE INSTANT BESTSELLER • An indelible portrait of girls, the women they become, and that moment in life when everything can go horribly wrong NAMED ONE OF THE BEST BOOKS OF THE YEAR BY The Washington Post • NPR • The Guardian • En...