An all-encompassing guide to help guys navigate sex, relationships, and consent in the post-#MeToo world.The world has changed, and the revelations of the #MeToo movement have raised serious questions about how men are raised to understand consent an...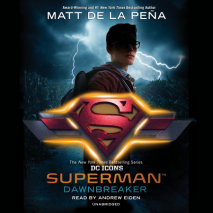 The blockbuster DC Icons series that began with Leigh Bardugo's Wonder Woman, Marie Lu's Batman, and Sarah J. Maas's Catwoman continues with the story of the world's first super hero--SUPERMAN--from award-winning and #1 New York Times bestselling aut...
Who polices speech online? Who is in charge?"There is an epidemic sweeping the world," the Nigerian Minister of Information, Lai Mohammed, said. "It is the epidemic of fake news. Mixed with hate speech, it is a disaster waiting to happen." Some argue...
Callie Bates's debut novel, The Waking Land, announced the arrival of a brilliant new talent in epic fantasy. Now, with The Memory of Fire, Bates expertly deepens her tale, spinning glittering threads of magic and intrigue into a vibrant tapest...
Private property is everywhere. Almost anywhere you walk in the United States, you will spot "No Trespassing" and "Private Property" signs on trees and fence posts. In America, there are more than a billion acres of grassland ...
At fifteen, Amanda Grace was abducted on her way home from school. 738 days later, she escaped. Her 20/20 interview is what everyone remembers―Amanda describing the room where she was kept, the torn poster of TV heartthrob Chase Henry on the wa...