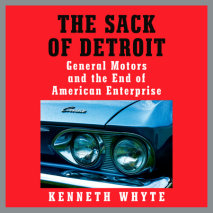 A provocative, ground-breaking history of the downfall of the American auto industry from the widely praised author of Herbert Hoover: An Extraordinary Life in Extraordinary Times.In the 1950s, America enjoyed massive growth and affluence, and no com...
"Not just a thorough guide to the history of apples and cider in this country but also an inspiring survey of the orchardists and cidermakers devoting their lives to sustainable agriculture through apples."—Alice Waters  &ldquo...
At the 1936 Berlin Summer Olympics, track and field star Jesse Owens ran himself straight into international glory by winning four gold medals. But the life of Jesse Owens is much more than a sports story. Born in rural Alabama under the oppressive J...