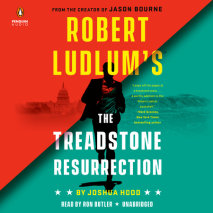 The first novel in an explosive new series inspired by Robert Ludlum's Bourne universe, The Treadstone Resurrection introduces an unforgettable hero and the shadowy world that forged him...Treadstone made Jason Bourne an unstoppable force, but he's n...
Stealing a baby dragon was easy! Hiding it is a little more complicated, in this sequel to reviewer favorite Dragons in a Bag.Jaxon had just one job--to return three baby dragons to the realm of magic. But when he got there, only two dragons were lef...
A new quirky-funny book from the author of Unusual Chickens for the Exceptional Poultry Farmer about a boy whose plans for the summer go sideways when the ghost of his great-great-grandmother demands his attention.HD Schenk is a maker--an inventor, s...
The official NaNoWriMo handbook that inspires young people to tackle audacious goals and complete their creative projects.Partly a how-to guide on the nitty-gritty of writing, partly a collection of inspiration to set (and meet) ambitious goals, ...
The dragon's out of the bag in this diverse, young urban fantasy from an award-winning author!When Jaxon is sent to spend the day with a mean old lady his mother calls Ma, he finds out she's not his grandmother--but she is a witch! She needs his help...
Inspiring, nonpartisan insider's advice on how anyone can build a career in local, state, and national government, from two rising stars in Washington government and policy. This inspiring, nonpartisan guide, written by longtime staff members of...
One of jazz's leading critics gives us an invigorating, richly detailed portrait of the artists and events that have shaped the music of our time. Grounded in authority and brimming with style, Playing Changes is the first book to take the meas...
Growing up the youngest of seven children in Puerto Rico, Roberto Clemente had a talent for baseball. His incredible skill soon got him drafted into the big leagues where he spent 18 seasons playing right field for the Pittsburgh Pirates. Who Wa...