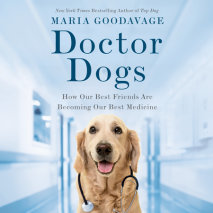 New York Times bestselling author Maria Goodavage takes us on a thrilling, delightful, globe-trotting journey to discover the heartwarming and fascinating new world of doctor dogs.   In this groundbreaking book, Goodavage brings us behind ...
In a small town ravaged by the opioid crisis, a woman confronts a dark secret about her brother's shocking death—a gripping novel of suspense for fans of Sharp Objects and S-Town."A perfect thriller . . . a thoughtful comm...
"A great book and a great way of eating…It works."  --Megyn KellyUpdated with must-have new recipes, diet tips, and research. Discover the simple secret to permanent weight loss and optimal health, as seen on Dr. Oz. ...
Learn more about what climate change means and how it's affecting our planet.The earth is definitely getting warmer. There's no argument about that, but who or what is the cause? And why has climate change become a political issue? Are humans at faul...
An intimate portrait of a new generation of transmasculine individuals as they undergo gender transitions Award-winning sociologist Arlene Stein takes us into the lives of four strangers who find themselves together in a sun-drenched surgeon's ...
INSTANT NEW YORK TIMES BEST SELLERFrom the New York Times best-selling author of The Weight of Water and The Pilot's Wife (an Oprah's Book Club selection): an exquisitely suspenseful new novel about an extraordinary young woman tested by a catastroph...
NEW YORK TIMES BESTSELLER • Continuing in a festive annual tradition, Debbie Macomber returns with a new original holiday novel full of romance and cheer—and the magical prospect of finding love in the most unexpected places. Friendly and ...
For fans of Red Rising, Starship Troopers, and Ender's Game comes an explosive, epic science fiction debut...We never saw them coming. Entire cities disappeared in the blink of an eye, leaving nothing but dust and rubble. When an alien rac...