#1 NEW YORK TIMES BESTSELLER • The world-famous cosmologist and author of A Brief History of Time leaves us with his final thoughts on the biggest questions facing humankind."Hawking's parting gift to humanity . . . a book every...
Lizzie Borden took an ax And gave her mother forty whacks When she saw what she had done, She gave her father forty-one. Or did she? In this riveting debut novel, See What I Have Done, Sarah Schmidt recasts one of the most fascinating murder cas...
A companion to the New York Times bestselling Miss Peregrine's Home for Peculiar Children, soon to be a major motion picture directed by Tim Burton.   Before Miss Peregrine gave them a home, the story of peculiars was written in the Tales...
Another mesmerizing episode from the universe of His Dark Materials set in the far frozen Arctic, including the very first meeting of those two legends and friends Lee Scoresby, the Texan balloonist, and Iorek Byrnison, the armored bear.
Read by the author and a full cast10 hours, 49 minutes9 CDsWhen Lyra and her daemon Pantalaimon decide to spy on a presentation her uncle, the commanding Lord Asriel, is making to the elders of Jordan College they have no idea that they will become w...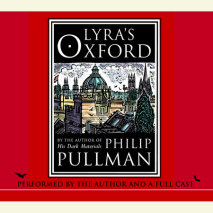 ***** THE BOOK OF DUST, the long-awaited new novel from Philip Pullman set in the world of His Dark Materials and narrated by Michael Sheen, has been hailed by the New York Times as "a stunning achievement." Find it on a...