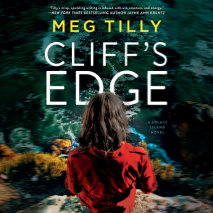 Meg Tilly returns with a second gripping romantic suspense novel set on the idyllic Solace Island in the Pacific Northwest. Eve Harris is all set to house-sit and run the bakery she shares with her sister while Maggie goes on her honeymoon, but there...
A contemporary novel with a strong suspense element from Oscar-nominated actress Meg Tilly set on a peaceful island village in the Pacific Northwest.Dumped on the eve of her wedding and looking for a quiet place to lick her emotional wounds, Maggie H...
Ten Steps to Surviving a New Job: 1.  Don't sleep with the client. It'll get you fired. (Sounds easy enough.) 2.  Don't blink when new client turns out to be former one-night stand. 3. Don't call same client a jerk f...