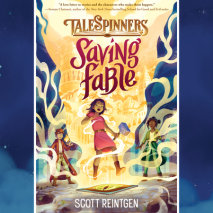 Side characters can be heroes too in this charming and fast-paced adventure that is The Land of Stories meets The Phantom Tollbooth!Indira has been a character-in-waiting her entire life. So she can't believe her luck when she's finally chosen to tra...
'Revelatory and instructive… [a] beautifully written and accessible book' The TimesFor decades, the West has dismissed Maoism as an outdated historical and political phenomenon. Since the 1980s, China seems to have abandoned the utopian...
A revelatory history of the trafficking of young Asian girls that flourished in San Francisco during the first hundred years of Chinese immigration (1848-1943) and an in-depth look at the "safe house" that became a refuge for those seeking their free...
An Instant New York Times Bestseller!Return to the immersive, action-packed world of Warcross in this thrilling sequel from #1 New York Times bestselling author Marie LuEmika Chen barely made it out of the Warcross Champ...
The highly anticipated sequel to New York Times bestselling Flame in the Mist--an addictive, sumptuous finale that will leave readers breathless from the bestselling author of The Wrath and the Dawn. After Okami is captured in the Jukai forest, Marik...
From #1 New York Times bestselling author Marie Lu—when a game called Warcross takes the world by storm, one girl hacks her way into its dangerous depths. For the millions who log in every day, Warcross isn't just a game—i...
From the #1 New York Times bestselling author of The Wrath and the Dawn, comes a sweeping, action-packed YA adventure set against the backdrop of Feudal Japan where Mulan meets Throne of Glass.   The daughter of a prominent samurai, Mariko has l...