Given the importance of what they do, and the controversies that often surround them, and the violent people they sometimes confront, it is remarkable that in the history of this country only four active federal judges have been murdered.Judge Ray...
The summer of 1898 is filled with ups and downs for 11-year-old Moses. He's growing apart from his best friend, his superstitious Boo-Nanny butts heads constantly with his pragmatic, educated father, and his mother is reeling from the discovery of a ...
MERGERaleigh Redman loved Nicci Charbon until she left him heartbroken. Then he hit the lotto for twenty-four million dollars, quit his minimum-wage job, and set his sights on one goal: reading the entire collection of lectures in the Popular Educato...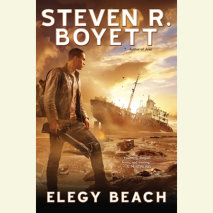 A publishing event twenty-five years in the making: the long awaited sequel to the unforgettable post-apocalyptic fantasy, Ariel.Thirty years ago the lights went out, the airplanes fell, the cars went still, the cities all went dark. The laws humanit...