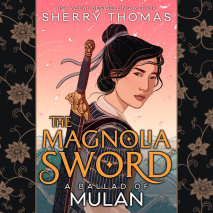 CHINA, 484 A.D.A Warrior in DisguiseAll her life, Mulan has trained for one purpose: to win the duel that every generation in her family must fight. If she prevails, she can reunite a pair of priceless heirloom swords separated decades earlier, and a...
An addictive fantasy-romance set in modern-day Seoul.Eighteen-year-old Gu Miyoung has a secret--she's a gumiho, a nine-tailed fox who must devour the energy of men in order to survive. Because so few believe in the old tales anymore, and with so many...
One young woman learns the true nature of power—both her own and others'—in the riveting conclusion to The Waking Land Trilogy."Bates brilliantly concludes an impressive high fantasy trilogy with this tale of scheming and magi...
NEW YORK TIMES BESTSELLER • As a young mother facing a terminal diagnosis, Julie Yip-Williams began to write her story, a story like no other. What began as the chronicle of an imminent and early death became something much more—a powerful...
In this rip-roaring space opera, a ragtag band of explorers are out to make the biggest score in the galaxy.On this space jump, no one is who they seem . . .Captain Hammond Roystan is a simple cargo runner who has stumbled across the find of a lifeti...
The "necessary and incisive" (Roxane Gay) account of the discrimination case that "has blown open a conversation about the status of women" in the workplace (The New York Times)SHORTLISTED FOR THE 2017 FINANCIAL TIMES AND MCKI...
From the bestselling author of Hotel on the Corner of Bitter and Sweet comes a powerful novel, inspired by a true story, about a boy whose life is transformed at Seattle's epic 1909 World's Fair."An evocative, heartfelt, beautifully...