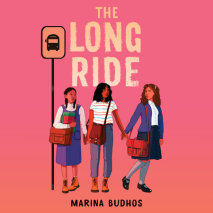 In the tumult of 1970s New York City, seventh graders are bussed from their neighborhood in Queens to integrate a new school in South Jamaica.Jamila Clarke. Josie Rivera. Francesca George. Three mixed-race girls, close friends whose immigrant parents...
One of Amazon's Best Romances of the MonthOne of Apple's Best Books of AprilA second chance doesn't guarantee a touchdown in this new contemporary romance from the author of Intercepted.Single-mother Poppy Patterson moved across the count...
Jacqueline Woodson is the 2018-2019 National Ambassador for Young People's LiteratureJacqueline Woodson's first middle-grade novel since National Book Award winner Brown Girl Dreaming celebrates the healing that can occur when a group of students sha...