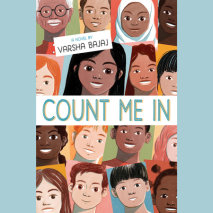 An uplifting story, told through the alternating voices of two middle-schoolers, in which a community rallies to reject racism.Karina Chopra would have never imagined becoming friends with the boy next door--after all, they've avoided each other for ...
Join Max's quest to become a knight in this laugh-filled adventure from theNew York Times bestselling author of the Big Nate series!"Max is epic fun!" --JEFF KINNEY, New York Times bestselling author of the DIARY OF A WIMPY KID seriesM...
An adaptation of the business classic Getting Things Done for teenage readersThe most interconnected generation in history is navigating unimaginable amounts of social pressure, both in personal and online interactions. Very little time, focus, or ed...
Soon to be a Major Motion Picture starring Charlie Plummer, AnnaSophia Robb, and Taylor Russell! Fans of More Happy Than Not and The Perks of Being a Wallflower will cheer for Adam in this uplifting and surprisingly funny story of a boy living with s...
"This is the funniest book I've read in years."--Chris Grabenstein, #1 New York Times bestselling author of the Mr. Lemoncello seriesWays to Run (Ruin) a Successful Business:1. Hire your neighbor as an (unpaid) intern.2. Make them do all the work.3. ...
The beloved New York Times bestselling author of the modern classic Frindle celebrates books and the joy of reading with a new school story to love!   Sixth grader Alec can't put a good book down.   So when Principal Vance lays down t...