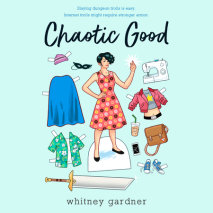 The title description for this item is not yet available.
In the iconic film by Robert Zemeckis and Bob Gale, teenaged Marty McFly travels back in time from the 1980s to the 1950s, changing the path of his parents' destiny...as well as his own. Now fans of the movie can journey back even further--to the 16t...
"Extremely funny." --Bethanne Patrick, The Washington Post An exuberant comedy of manners set in the world of digital media, Sociable is a deliciously irreverent satire about the capriciousness of internet fame, the bewildering sexual mor...