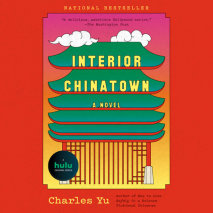 From the infinitely inventive author of How to Live Safely in a Science Fictional Universe comes a deeply personal novel about race, pop culture, immigration, assimilation, and escaping the roles we are forced to play.Willis Wu doesn't perceive himse...
The Man in the High Castle meets Pacific Rim in this action-packed alternate history novel from the award-winning author of United States of Japan. Germany and Japan won WWII and control the U.S., and a young man has one dream: to become a mecha pilo...
"Fiendishly inventive." —The Wall Street JournalChengdu, China: The vibrant capital of Sichuan Province is suddenly held hostage when a shocking manifesto is released by an anonymous vigilante known as Eumenides. It is a bold d...