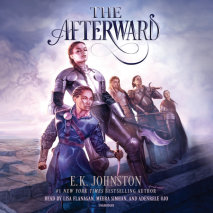 Romantic high fantasy from the bestselling author of Star Wars. Ahsoka and Exit, Pursued by a Bear.

It's been a year since the mysterious godsgem cured Cadrium's king and ushered in what promised to be a new golden age. The heroes who brought home the gem are renowned in story and song, but for two fellows on the quest, peace and prosperity don't come easily.
NEW YORK TIMES BESTSELLER • "One of the year's strongest fantasy novels" (NPR), an imaginative retelling of the Rumpelstiltskin fairy tale from the bestselling author of Uprooted.