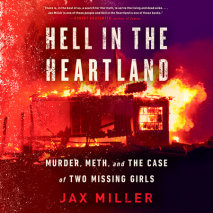 "There is, in the best of us, a search for the truth, to serve the living and dead alike...Jax Miller is one of those people and Hell in the Heartland is one of those books."—Robert Graysmith, New York Times bestselling author of Zo...
INSTANT NEW YORK TIMES BESTSELLERAn Amazon "Best Book of 2019"A Washington Post "10 Books To Read in July" A Los Angeles Times "Seven Highly Anticipated Books for Summer Reading" A USA...
A compulsively readable story that celebrates the awkward complexity of teenage relationships--with their families, and with each other, from the New York Times bestselling author of The Descendants.Annie Tripp has everything she needs--Italian sweat...
ONE OF THE NEW YORK TIMES 10 BEST BOOKS OF THE YEARA NATIONAL BESTSELLERONE OF THE BEST BOOKS OF THE YEAR:THE WASHINGTON POST • TIME MAGAZINE • NPR • ESQUIRE • VOX • THE A.V. CLUB&...
Power struggles. Bitter rivalries. Jealousy. Betrayals. Star-crossed lovers. When you consider all these plot points, it's pretty surprising William Shakespeare didn't write Mean Girls. But now fans can treat ...
Unlikely pairs join forces to crack a slew of intriguing cases in an anthology edited by New York Times bestselling author Anne Perry, featuring original stories by Jacqueline Winspear, Jeffery Deaver, Allison Brennan, Charles Todd, and many more, in...
In this unforgettable work of fiction, Donald Ray Pollock peers into the soul of a tough Midwestern American town to reveal the sad, stunted but resilient lives of its residents. Spanning a period from the mid-sixties to the late nineties, the li...