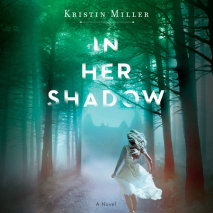 A pregnant young woman becomes obsessed with the disappearance of her lover's wife, only to discover that she may be headed for the same fate, in this novel from New York Times bestselling author Kristin Miller When secretary Colleen Roper beco...
A New York Times and Indie Bestseller!Perfect for fans of Sarah J. Maas and Red Queen, this is the first novel in a sweeping YA fantasy-romance duet about a deadly assassin, his mysterious apprentice, and the country they are sworn to protect from #1...
From Diane Rehm, renowned radio host--one of the most trusted voices in the nation--and best-selling author: a book of candor and compassion, addressing the urgent, hotly contested cause of the Right-to-Die movement, of which she is one of our most i...
An utterly propulsive and unpredictable psychological thriller from stunning new talent T. Marie VandellyShe didn't run from her dark past. She moved in.   For the lucky among us, life is what you make of it; but for Dixie Wheeler, the them...
From the author of the best-selling memoir An Unquiet Mind, comes the first major book in a quarter century on suicide, and its terrible pull on the young in particular. Night Falls Fast is tragically timely: suicide has become one of the most common...
An American woman becomes entangled in the intense rivalry between iconic fashion designers Coco Chanel and Elsa Schiaparelli in this vivid novel from the acclaimed author of The Beautiful American.Paris, 1938. Coco Chanel and Elsa Schiaparelli are f...
Carol Danvers kicks off her U.S. Air Force career with her first year at flight school, where she'll be tested in ways she never thought possible--and make a lifelong friend, Maria Rambeau, in the process--in this atmospheric and exciting prelude to ...
Bestselling author Bethany McLean reveals the true story of fracking's impact -- on Wall Street, the economy and geopolitics. The technology of fracking in shale rock -- particularly in the Permian Basin in Texas -- has transformed America into the w...