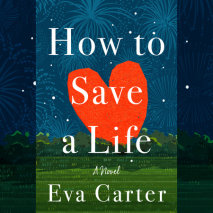 In this heartfelt love story, three friends find out what it really means to save someone."A heart-stopping, heart-wrenching, and heartwarming story that kept me reading well into the night."—Clare Pooley, New York Times b...
"Firewatching and Nighthawking are comparable with the best of Michael Connelly's Bosch books and James Lee Burke's Robicheaux novels, and – naturally – Ian Rankin; but there's an elegiac quality here that reminds m...
AN INTERNATIONAL BESTSELLERA SUNDAY TIMES UK BEST BOOK OF THE YEAR"So much to relish here . . . and the writing is just lovely!" —Diane Setterfield, New York Times bestselling author of The Thirteenth Tale a...
"A pitch-perfect blend of the best of the old and the best of the new--all the traditional strengths and charms are here, with a fresh and relevant twenty first-century edge. I loved it."--Lee ChildA taut and ambitious police procedural debut introd...
"Utterly romantic." --Jenny Han, NYT bestselling author of To All the Boys I've Loved BeforeThe bestselling author of Windfall and The Statistical Probability of Love at First Sight returns with a meet-cute romance about Hugo and Mae, two teens who a...