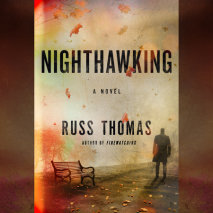 When a nighthawker on the hunt for antiquities instead uncovers the body of a foreign student, Detective Adam Tyler is pulled into a serpentine mystery of dangerous secrets, precious finds, and illegal dealings.You are a trespasser. You are a thief. ...
AN INTERNATIONAL BESTSELLERA SUNDAY TIMES UK BEST BOOK OF THE YEAR"So much to relish here . . . and the writing is just lovely!" —Diane Setterfield, New York Times bestselling author of The Thirteenth Tale a...
"A pitch-perfect blend of the best of the old and the best of the new--all the traditional strengths and charms are here, with a fresh and relevant twenty first-century edge. I loved it."--Lee ChildA taut and ambitious police procedural debut introd...
"Utterly romantic." --Jenny Han, NYT bestselling author of To All the Boys I've Loved BeforeThe bestselling author of Windfall and The Statistical Probability of Love at First Sight returns with a meet-cute romance about Hugo and Mae, two teens who a...