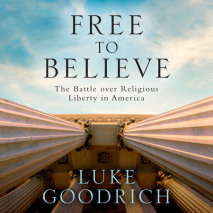 A leading religious freedom attorney, the veteran of several Supreme Court battles, helps people of faith understand religious liberty in our rapidly changing culture--why it matters, how it is threatened, and how to respond with confidence and grace...
"If John Irving ever wrote a horror novel, it would be something like this. I loved it." —Stephen KingNoah Turner sees monsters.His father saw them—and built a shrine to them with The Wandering Dark, an immersive horror experie...
In the iconic film by Robert Zemeckis and Bob Gale, teenaged Marty McFly travels back in time from the 1980s to the 1950s, changing the path of his parents' destiny...as well as his own. Now fans of the movie can journey back even further--to the 16t...