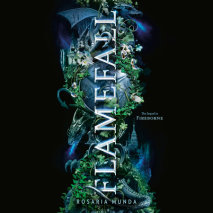 Revolutionary flames ignite around Annie, Lee, and a brand new character in the follow-up to FIREBORNE.After fleeing the revolution and settling into the craggy cliffs of New Pythos, the dragonlords are eager to punish their usurpers and reclaim thei...
The USA Today bestselling author of The Au Pair returns with another delicious, twisty novel—about a grand estate with many secrets, an orphan caught in a web of lies, and a young woman playing a sinister game.1988. Beth Soa...
A young woman's coming-of-age in 1920, the royal tour of Edward, Prince of Wales, and the secrets that surface more than seventy years later."A perfectly heartbreaking tale of royalty, lies, and friendship."--Kristin Harmel, author of The Room on Rue...
"Fireborne is everything I want in fantasy."--Rachel Hartman, New York Times bestselling author of SeraphinaGame of Thrones meets Red Rising in a debut young adult fantasy that's full of rivalry, romance . . . and dragons.Annie and Lee were just chil...
From the New York Times and internationally bestselling authors of the Illuminae Files comes a new science fiction epic . . .The year is 2380, and the graduating cadets of Aurora Academy are being assigned their first missions. Star pupil Tyler Jones...
A Kirkus Reviews Best Book of the YearA Chicago Public Library Best of the Best of the Year"Profoundly moving . . . Will take your breath away." --Kathleen Glasgow, author of Girl in PiecesA stunningly gorgeous and deeply hopeful portrayal of living ...