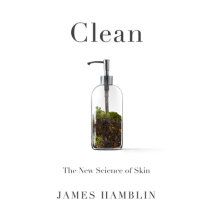 A preventative medicine physician and staff writer for The Atlantic explains the surprising and unintended effects of our hygiene practices in this informative and entertaining introduction to the new science of skin microbes and ...
A bold new plant-based plan that challenges popular keto and paleo diets, from an award-winning gastroenterologist.The benefits of restrictive diets like paleo and keto have been touted for more than a decade, but as renowned gastroenterologist Dr. W...
A fascinating behind-the-scenes look at Friends, published for the twenty-fifth anniversary of the show's premiere. Howyoudoin'? In September 1994, six friends sat down in their favorite coffee shop and began bantering about sex, relations...