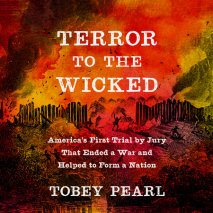 A brutal killing, an all-out manhunt, and a riveting account of the first murder trial in U.S. history, set in the 1600s in colonial New England against the backdrop of the Pequot War (between the Pequot tribe and the colonists of Massachusetts Bay):...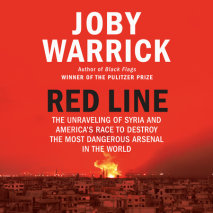 From the Pulitzer Prize–winning author of Black Flags, the thrilling unknown story of America's mission in Syria: to find and destroy Syria's chemical weapons and keep them out of the hands of the Islamic State   In August 2012...
A mischievous dog takes matters into his own paws when his beloved owners split up in this offbeat romantic comedy. The Man has custody Monday through Friday, The Woman has custody on the weekends. But that's not enough for Gatz, who will do any...
This contemporary middle-grade graphic novel, adapted for audio with a full cast production, about family and belonging from New York Times bestselling author Lucy Knisley is a perfect listen for fans of Awkward and Be Prepar...
The first five books in this bestselling series are now available in a "fintastic" audiobook collection!The Narwhal and Jelly books are delightfully silly graphic novels full of heart, friendship and playful adventure. Adapted for audio with sound ef...
Named a Best Book of 2020 by NPROne of Smithsonian's Ten Best Science Books of 2020"Fun, interesting and credible." —The New York Times Book ReviewA preventative medicine physician and staff writer for The Atlantic explain...
A bold new plant-based plan that challenges popular keto and paleo diets, from an award-winning gastroenterologist.The benefits of restrictive diets like paleo and keto have been touted for more than a decade, but as renowned gastroenterologist Dr. W...
A fascinating behind-the-scenes look at Friends, published for the twenty-fifth anniversary of the show's premiere. Howyoudoin'? In September 1994, six friends sat down in their favorite coffee shop and began bantering about sex, relations...