This powerful collection of short stories, essays, and poems is a call-to-action that invites all families to be anti-racist and advocates for change.Thirty diverse, award-winning authors and illustrators--including Renee Watson (Piecing Me Toge...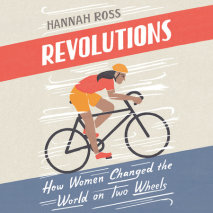 A history and celebration of women's cycling—beginning with its origins as a political statement, beloved pastime, and early feminist act—that shares the stories of notable cyclists and groups around the worldMore than a century after the...
Named one of the Most Anticipated Books of the Year by Vogue, Buzzfeed, Hello Giggles, and more. A fiercely empathetic group portrait of the marginalized and outcast in moments of crisis, from one of the most galvanizing voices in American ...
From two extraordinary authors comes a moving, exuberant, laugh-out-loud novel about friendship and family, told entirely in emails and letters. Avery Bloom, who's bookish, intense, and afraid of many things, particularly deep water, lives in New Yor...