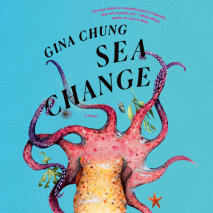 An enchanting novel about Ro, a woman tossed overboard by heartbreak and loss, who has to find her way back to stable shores with the help of a giant Pacific octopus at the mall aquarium where she works."Immersively beautiful.... A kaleidoscope...
In the twelve unforgettable tales of Lesser Known Monsters of the 21st Century, the strange is made familiar and the familiar strange, such that a girl growing wings on her legs feels like an ordinary rite of passage, while a bug-infested house becom...
A breathtaking book featuring a Korean girl and her haenyeo (free diving) grandmother about intergenerational bonds, finding courage in the face of fear, and connecting with our natural world.Dayeon wants to be a haenyeo just like Grandma. The haenye...
A Good Morning America Book Club Pick and New York Times Bestseller!   From debut author Asha Lemmie, "a lovely, heartrending story about love and loss, prejudice and pain, and the sometimes dangerous, always durable ties that li...
LAMBDA LITERARY AWARD FINALIST • An audacious and wryly funny coming-of-age story about a pregnant pizza delivery girl who becomes obsessed with one of her customers. Eighteen years old, pregnant, and working as a pizza delivery girl i...
A riveting debut novel set in contemporary Seoul, Korea, about four young women making their way in a world defined by impossible standards of beauty, after-hours room salons catering to wealthy men, ruthless social hierarchies, and K-pop mania ...