A breakout book completing a trilogy of Socratic exploration by the inimitable Johnny Appleseed of philosophy.Christopher Phillips goes to the heart of philosophy and Socratic discourse to discover what we're all looking for: the kind of love that ma...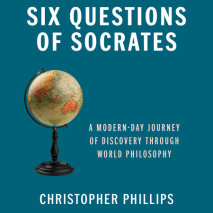 How people around the world grapple with the great questions posed by Socrates.What is virtue? What is moderation? What is justice? What is courage? What is good? What is piety? Socrates thought that understanding the perspectives of others on these...
The Persian epic that inspired Eric Clapton's unforgettable love song "Layla" and that Lord Byron called "the Romeo and Juliet of the East," in a masterly new translationThe iconic love story of the Middle East, by a twelfth-century Persian...
Finalist for the PEN Award for Poetry in Translation A vivid, "mesmerizing" (New York Times Magazine) portrait of life in the shadow of violence and loss, for readers of both English and PersianThe first selection of poems by renowned Irani...