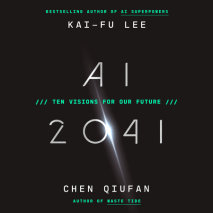 How will artificial intelligence change our world within twenty years?   "This inspired collaboration between a pioneering technologist and a visionary writer of science fiction offers bold and urgent insights."—Yann LeCun, win...
This powerful collection of short stories, essays, and poems is a call-to-action that invites all families to be anti-racist and advocates for change.Thirty diverse, award-winning authors and illustrators--including Renee Watson (Piecing Me Toge...
When a young man is given the chance to rewrite his future, he doesn't realize the price he will pay for giving up his past...Casablanca's stinking alleys are the only home that nineteen-year-old Youssef El-Mekki has ever known. Raised by his mother ...
Hope and Other Dangerous Pursuits evokes the grit and enduring grace that is modern Morocco.As four Moroccans illegally cross the Strait of Gibraltar in an inflatable boat headed for Spain, author Laila Lalami asks, What has driven them to risk their...