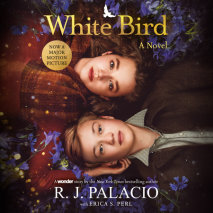 Now a major motion picture starring Helen Mirren and Gillian Anderson! Listen to the novelized version of the celebrated New York Times bestselling story of kindness and unrelenting courage in a time of war--inspired by the blockbuster phenomeno...
An unforgettable story of resilience and resistance set during WWII and present-day France on a secluded island off the coast of BrittanyNatalie Morgen made a name for herself with a memoir about overcoming her harsh childhood after finding a new lif...
An "exquisite" (The New York Times Book Review, Editors' Choice) and "wonderfully Parisian" (Leila Slimani, author of The Perfect Nanny) debut novel of intrigue and deception. "Betrayal and desire fuel the story of...
The inspiring and deeply personal memoir from highly acclaimed chef Dominique CrennBy the time Dominique Crenn decided to become a chef, at the age of twenty-one, she knew it was a near impossible dream in France where almost all restaurant kitchens ...