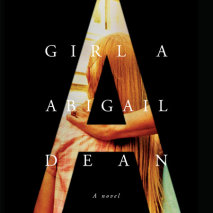 For readers of Room and Sharp Objects, a propulsive and psychologically immersive novel about a young girl who escapes captivity--but not the secrets that shadow the rest of her life."'Girl A,' she said. 'The girl who escaped. If anyone was going to ...
For fans of Fever 1793 comes the story of a young woman paving her own path and falling in love during the Great Plague of 1348, from the award-winning creator of What the Night Sings.Edyth grew up in a quiet village with a loving family, before losi...
"Extraordinary"--THE NEW YORKERIn the formally innovative tradition of Grief Is the Thing with Feathers and Ducks, Newburyport comes a dazzlingly original, shot-in-the-arm of a debut that reveals a young woman's every thought over the course of one d...
England, 1580: The Black Death creeps across the land, an ever-present threat, infecting the healthy, the sick, the old and the young, alike. The end of days is near, but life always goes on in this national best seller and winner of the Women'...