From the New York Times bestselling author of The Apothecary series comes a poignant, lyrical tale about nature's great escape artist.The octopus is happy in his undersea cave until one day, a diver captures him and takes him to live in an aquar...
As sweet as a macaron from Laduree, with writing as crisp as a freshly baked baguette, this romantic novel set in Paris about an American ballerina and a charming French boy is parfait for fans of American Royals and Netflix's To All the Boys I've Lo...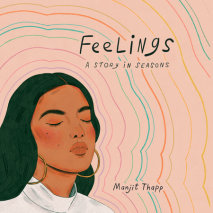 A stunning journey through one young woman's year of emotions, adapted for audio—from the saturated highs of early summer to the gray isolation of late winter. "A visual and emotional treat, full of gorgeous artwork and so...
The cozy comforts of an English village bookstore open up a world of new possibilities for Evie Starling in this charming new romantic comedy from New York Times bestselling author Samantha Young. At thirty-three-years old Evangeline Starling's...
From the award-winning, best-selling author comes a rollicking novel with a dark undertow, set around three unforgettable individuals and a doomed movie set.A producer. A novelist. An actress. It's summer 1968--a time of war and assassinations, prote...
A fast-paced thriller about a girl who discovers that her mother might not be who she says she is . . . and now someone is hunting them both.Katelyn wants the best for her widowed mom. Surprising her with an online dating profile seems like a good id...
A disgraced chef rediscovers her passion for food and her roots in this stunning novel rich in culture and full of delectable recipes.French-born American chef Sophie Valroux had one dream: to be part of the 1% of female chefs running a Michelin-star...