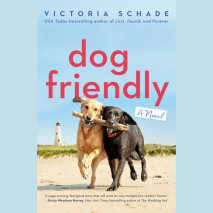 A burned-out veterinarian takes a much-needed beach vacation, where a charming surfer makes waves in her love life, and a unique foster pup renews her passion for her work.   Exhausted veterinarian Morgan Pearce is feeling overworked and under-t...
When a celebrity chef is found dead, Samantha Barnes, the "Cape Cod Foodie", finds her search for the world's best blueberry buckle turning into a search for a killerThe Fourth of July is coming, and for professional food lover Samantha Barnes, it&rs...
Christmas is coming to Cape Cod, but when Sam Barnes finds a very dead Santa in a very hip restaurant, it's up to her to sift out suspects who have been naughty vs. nice…. Professional foodie Samantha Barnes has a simple Christ...
A charming and heartwarming new romantic comedy by the acclaimed author of Waiting for Tom Hanks, Kerry Winfrey.Teddy Phillips never thought she would still be spending every day surrounded by toys at almost thirty years old. But working at a vintage...
An intellectual, personal, and ultimately ferocious reckoning with feminism, family, and motherhood from a celebrated critic"During one of the texting sessions that became our habit over the period I now think of as both late and early in our r...
What do you do when you discover your four-legged best friend might belong to someone else? From the acclaimed author of Who Rescued Who comes the charming story of a custody battle between two pet parents who would do anything for the dog ...
 Beautiful Cape Cod, Massachusetts, is known for seafood, sand, surf, and, now…murder.   Samantha Barnes was always a foodie.  And when the CIA (that's the Culinary Institute of America) came calling, she happily traded in...
#1 NEW YORK TIMES BESTSELLER • From the author of Small Great Things and A Spark of Light comes a "powerful" (The Washington Post) novel about the choices that alter the course of our lives. NAMED ONE OF THE BEST BOOKS OF T...