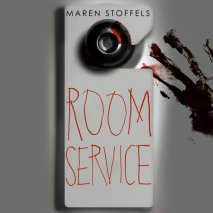 Be careful what you order. Full of menace and suspense, this is horror at its best--and a trade paperback original!A fancy hotel + no parents = party time for four friends celebrating a birthday weekend. But when an uninvited party guest seeking reve...
An essential tool for individuals, organizations, and communities of all sizes to jump-start dialogue on racism and bias and to transform well-intentioned statements on diversity into concrete actions—from a leading Harvard social psy...
A short, accessible collection of key historic writings about presidential impeachment, as part of a new Penguin Classics series on liberty and constitutional rights.A Penguin ClassicPenguin Liberty is a newly curated series of historical, political ...